NOVASTAR LTD "Greek Business Champion 2010-2020"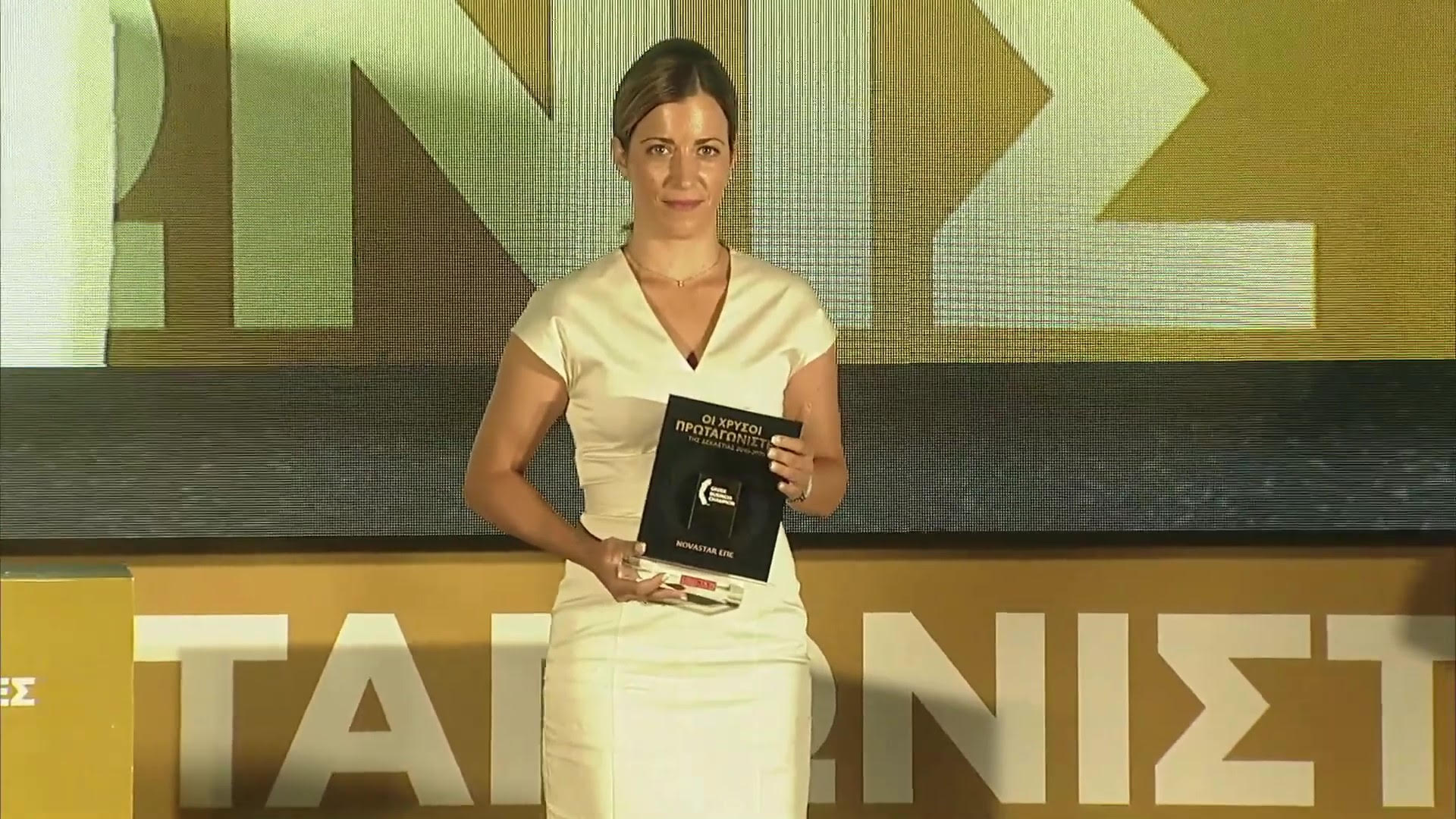 Novastar was awarded as «GREEK BUSINESS CHAMPION 2010-2020» in the framework of the "Gold Protagonists of the Greek Economy 2010-2020" which organized by the Direction Business Network. The award-winning ceremony took place on Monday 19th of July 2021 at Blu Azure, Alimos.
This event was dedicated to the most successful Greek companies which managed to grow economically the decade from 2010 to 2020.The selection for the business awards was based only on published financial results.
In the category «GREEK BUSINESS CHAMPIONS», the companies that awarded were managed to increase their turnover and profits, from 2010 compared to 2022, above 50%.
Novastar Emporiki EPE, one of the fastest growing companies of Consumer Electronics in Europe, increased its turnover by 388,44% from 6,295,009€ in 2015 to 30.747.562€ in 2019 while at the same time increased its profits by 479,85 %, 67.206€ in 2015 to 389.697€ in 2019.
Mrs. Evgenia Gkagkadelli-Frantzeskou , Purchase & Sales Director , took the award and stated
« It is our great honor and joy, in these tough decade , for as to awarded as "GREEK BUSINESS CHAMPION OF 2010-2020" . We want to thank our costumers for their trust and support.»
Video: https://youtu.be/RBmx2YfM44k
Press release: https://www.infocom.gr/2021/07/20/novastar-stous-chrysous-protagonistes-tis-ellinikis-oikonomias-2010-2020/55334/